This page is regarding information on getting your shoes cleaned
To get an accurate quote send pictures of the shoe via email: 4ore.seen@gmail.com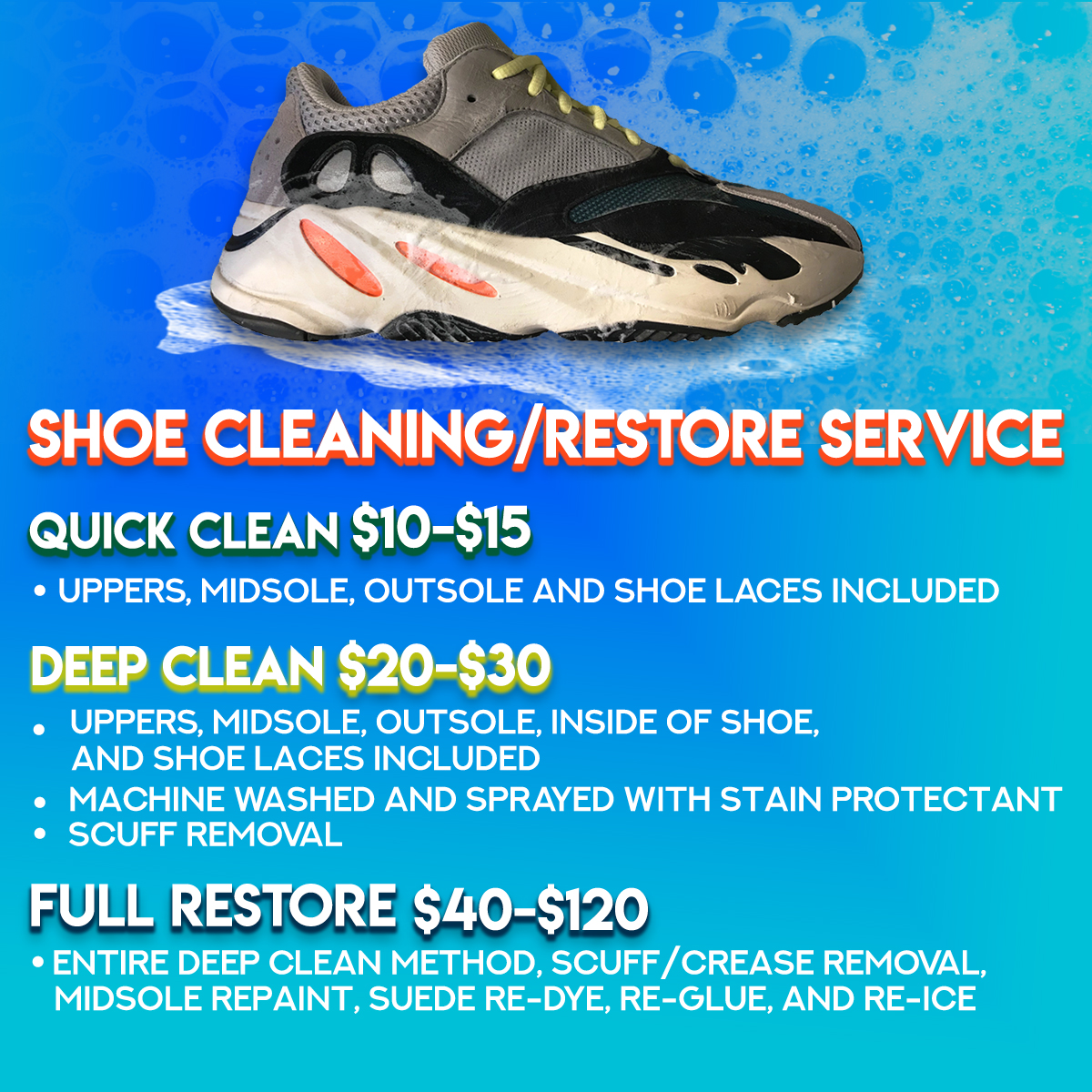 The process
Once the price has been established payment is required to move forward, payment methods include PayPal, or Cashapp. NO CASH PAYMENTS WILL BE ACCEPTED.
Next I receive the shoes via shipment or in hand delivery if you're in the Baltimore, MD area.
The cleaning process takes 1-2 weeks
All shoes are sprayed with water/stain repellent before being returned to the customer.
Quick Clean $10-$15 For shoes that have surface dirt and don't require the washing machine, this service includes a cleaning of the entire shoe and shoelaces
Deep Clean $20-$30 For shoes that have set in stains, need suede restored etc. and require a washing machine treatment. This includes a cleaning session with brushes as well as the washing machine, cleaning of the shoe laces, as well as restoring suede if needed.
Full Restore $40-$120 For shoes that need to be re-painted or re-glued. During this process the shoes will go through the entire deep clean process, and get areas painted or re-glued as needed.
The full restore process takes 2-4 or 5-8 weeks depending on availability